Big Game Fishing in Mauritius with Captain Vic
About Us
I am Captain Vic, an IGFA  (International Game Fish Association) certified guide, ocean lover and fisherman. I like to share my passion with people from all over the world !
We have two boats, our brand new one is Golden Wave III, a 42 foot sport fisher bought and rebuilt in 2021. It's fully equipped with Garmin equipment as a Deep and Sideview fish finder, GPS, Ais radio and autopilot. These new equipments are a big help for Marlin fishing. 
We also have a 25-foot panga boat style with a brand new 115hp engine.
For an exciting adventure fishing in Mauritius, contact me!
The Charm of fishing is that it is the pursuit of what is elusive but attainable, a perpetual series of occasions for hope - John Buchan
Big Game Fishing
Mauritius is THE destination for Big Game Fishing !
Big fish migrate every summer (October to April) and pass close to the Mauritian coastline.
We mainly troll for Blue Marlin and big yellowfin Tuna using artificial lures, dead baits and live baits.
We also can catch Mahi-Mahi, Wahoo and smaller Tuna to have some fun !
Blue Marlin follow hot currents and baits, that's why they come every year in Mauritius during summer time.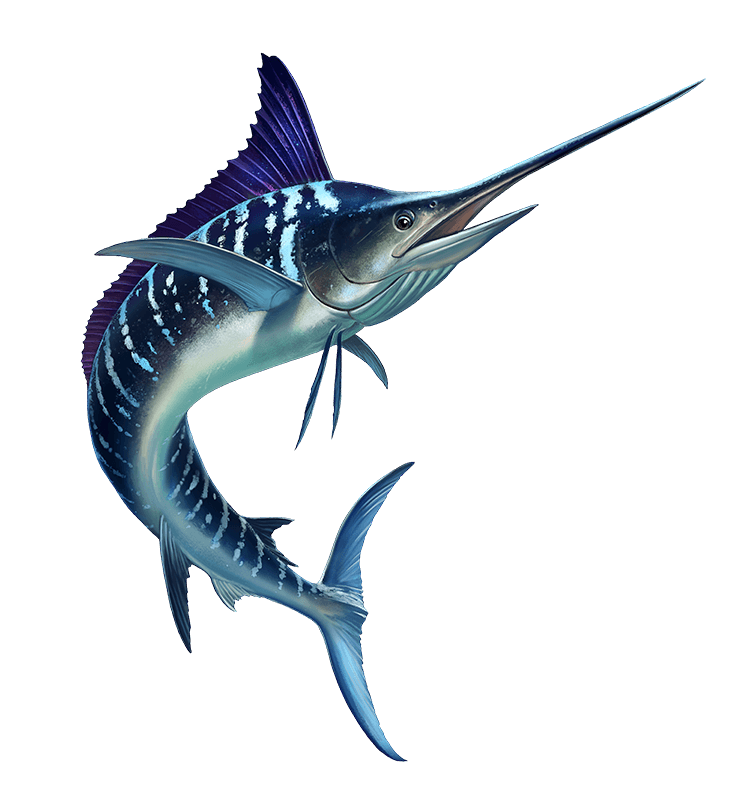 Small Game Fishing
Mauritius is also THE destination for Small Game Fishing.
We have different spots and techniques to catch these smaller fish using light tackle !
We can fish in the morning or afternoon depending on the tides, focusing on sunset and sunrise.
We use Trolling, Jigging, Popping and Baiting methods.
Dorado, Wahoo, Yellowfin Tuna, Dog tooth Tuna, Skipjack Tuna, Barracuda, Trevally can be caught in Mauritius, depending on the season.
Excursions
Start early before all the boats for a beautiful encounter with these creatures.
See resident Sperm whales year round and Humpback whales during the winter!